The Good News
The good news is that the stats report home prices remain flat at +.4% compared to March 2018. The rolling 12 month average price is strong +4.1% over the prior rolling 12 months but that is not the best indication of what is occurring in the current market.
The Trend
The trend to note is that the number of homes selling each month has been steadily decreasing when compared to the same month the prior year. This trend started in May 2018. This is not an inventory issue. This is a buyer motivation and affordability issue. Interest rates are better than last year but home sales have not responded. Buyers are exercising caution and writing lower offers. Homes must be priced well and in good condition to attract an offer.
The Tip
The best method of getting a home sold in today's market conditions is to set a price that is ahead of the trend, not looking backwards at last month's or last year's values. The market is leveling out and it is crucial to price accordingly.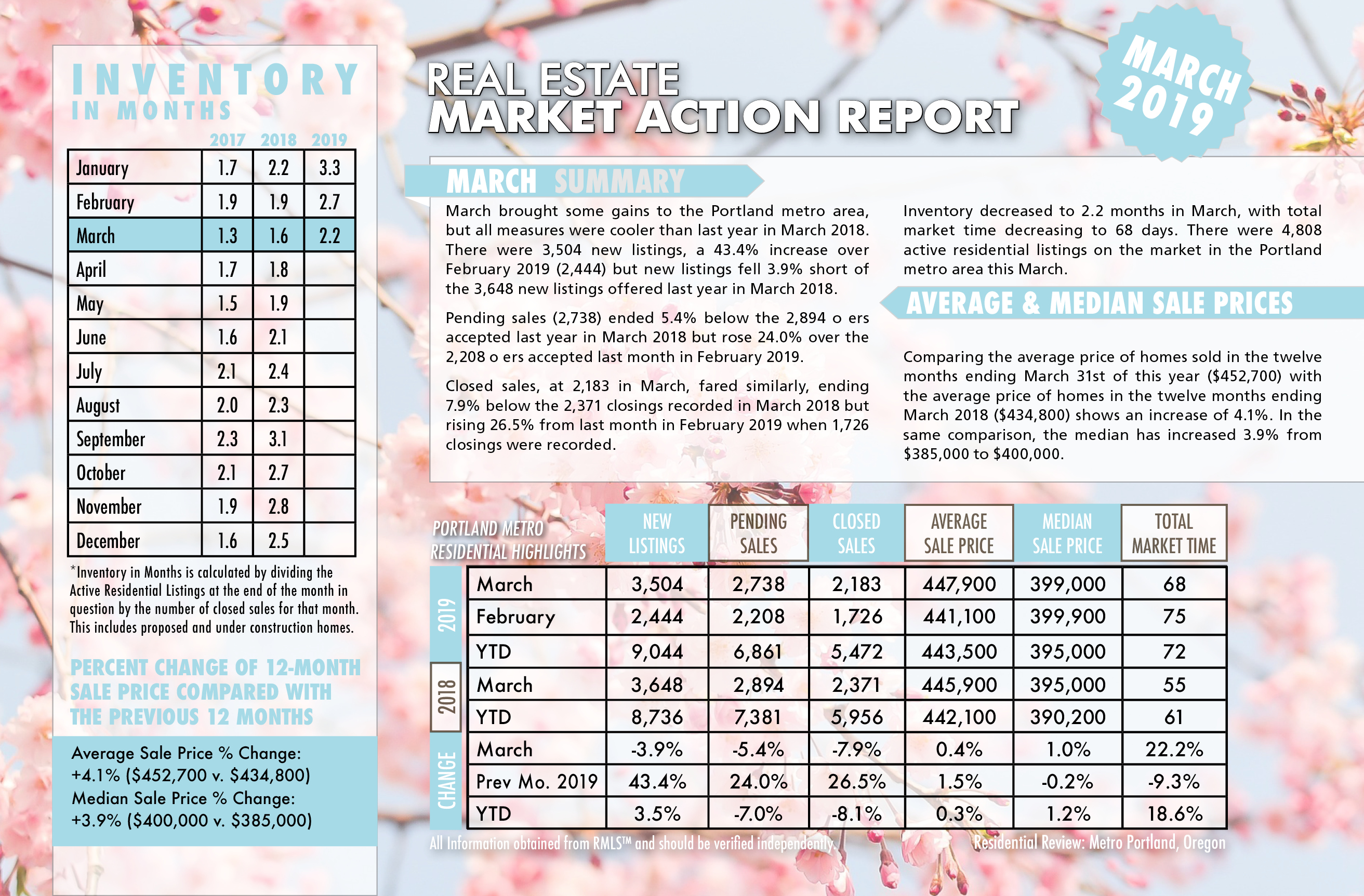 Information thanks to Terri Anderson Director of Sales at Lawyers Title Co., Sunset Corridor.