Remodeling Projects that Increase your Home's Value
While many neighborhoods in the greater Portland Metro area are known for their beautiful homes and outstanding livability, the reality is that there are many homes that look slightly dated. If you are thinking about selling it's important to make improvements and updates so your older home appeals to buyers as much as the homes in the new developments in the area.
Clients, neighbors and friends often ask us which home projects are the most profitable when it comes time to resell. According to Remodeling's 2018 Cost vs. Value Analysis, the Portland area clearly has some projects that are more profitable than others.
Garage Door Replacement
Not only are new garage doors more visually appealing, updated doors are also more functional. New, light-weight garage doors and tracks are quieter and offer a smoother transition when opening and closing. You can also choose insulated options that can increase the energy efficiency of your home. Gaps caused from old garage doors are an easy way for pests to enter your home. Changes in the design of the door's bottom rubber seal and metal doors that stay snug in the track without warping prevent easy access for pests or critters.
COST RECOUPED – 130.7%

Adding Manufactured Stone Veneer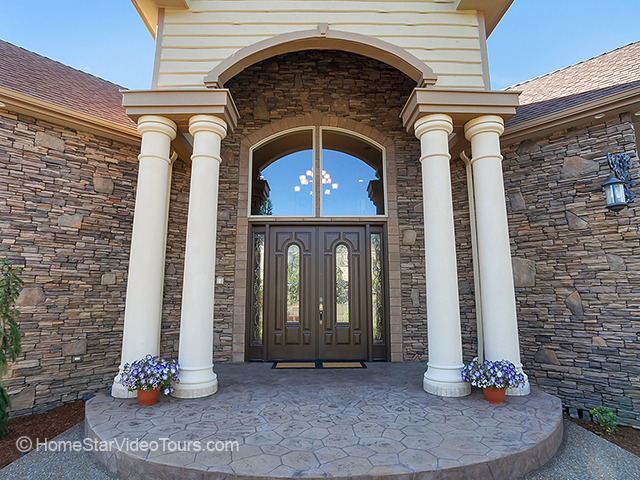 We all know curb appeal is a major factor when it comes to selling your home. If potential buyers don't like the look of the exterior, they'll never make it inside to see everything your home offers. Adding stone veneer can give an older home a modern look. It goes without saying that buyers think a home is more appealing and of higher quality when the exterior has an updated and fresh look.
COST RECOUPED – 128.5%

Siding Replacement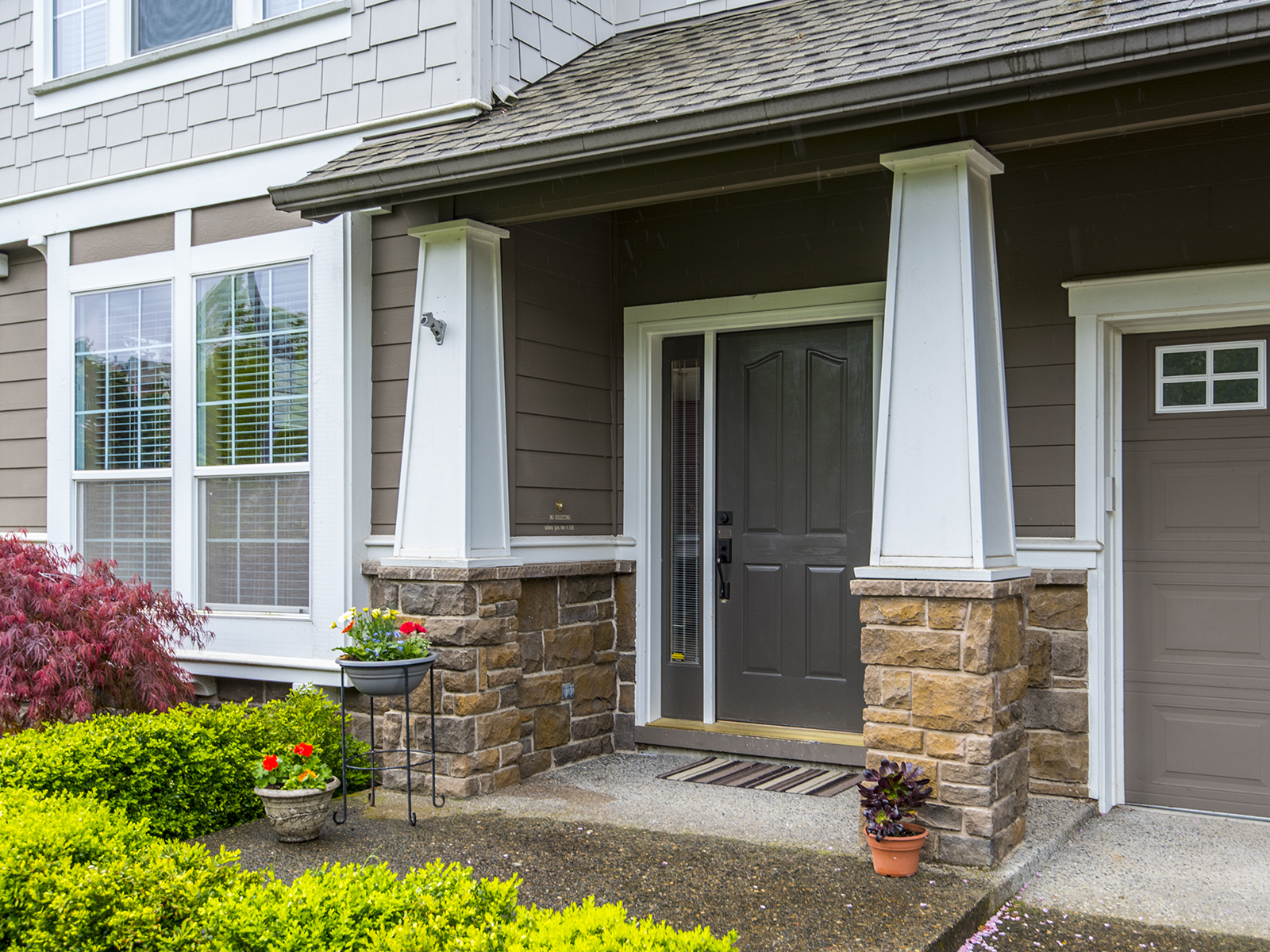 While siding once again plays a role in curb appeal, it is also vital to the function of your home. Natural wood siding is always associated with the highest of quality. Fiber cement products wear well in our climate and are long lasting. Vinyl siding can eliminate much of the maintenance required for traditional siding, while increasing the energy efficiency of the home. Siding accents, such as cedar shingles, can highlight exterior features and create a fresh look for your home. Nicely maintaining existing siding or replacing damaged siding before there is a problem can reduce the risk of structural damage if a problem is left untreated.
COST RECOUPED – 98.5%
Wood Deck Addition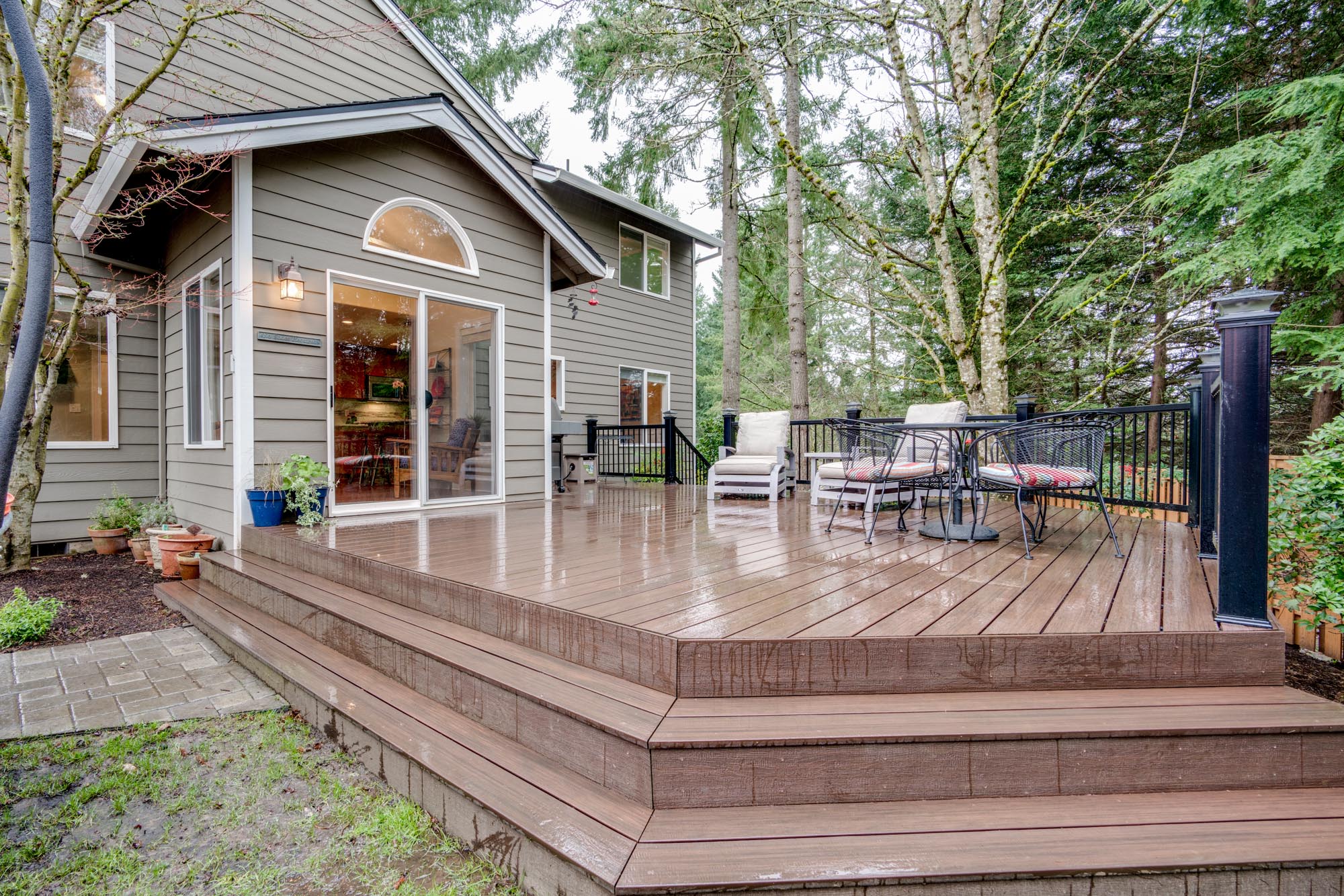 More and more buyers enjoy entertaining outside. A simple 16 x 20 deck with pressure treated joists and deck boards is enough to attract buyers. Additional features such as built-in benches and planters make the space even more appealing. Paver patios also provide a great option for outdoor living space with minimal maintenance.
COST RECOUPED – 94.1%

Midrange Kitchen Remodel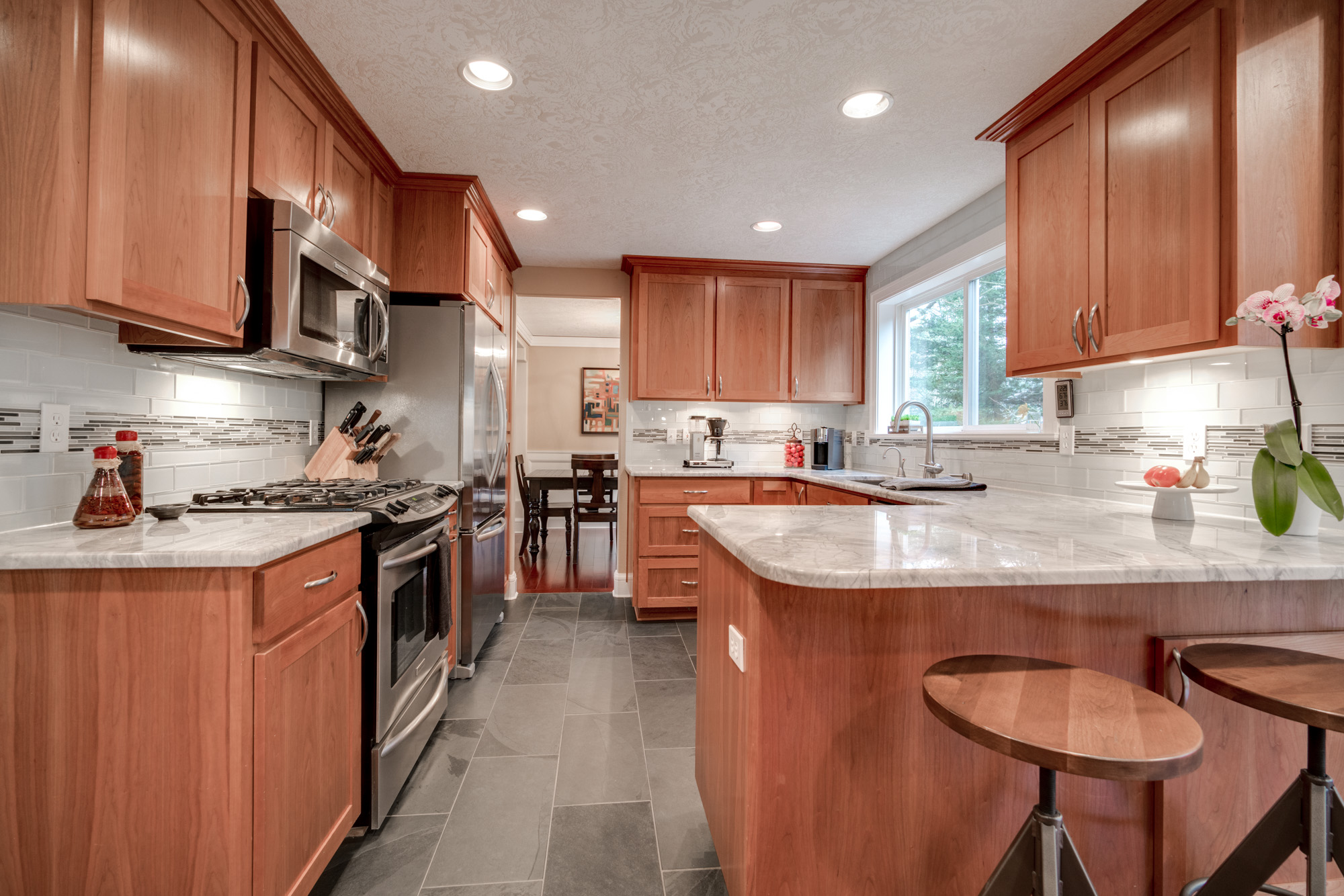 It's no secret that most home buyers want an updated kitchen. Much like with the exterior, when the major focal point of the interior is updated, buyers think the rest of the house is well maintained and higher end. But put the sledge hammer away, because there is no need to gut the kitchen and start from scratch. In fact, it's more cost effective to do a midrange remodel, where you focus on the appearance of the room. Replacing cabinet faces with a quality material and adding hardware, installing slab stone counters and updating floors can give your kitchen a top-notch makeover. Installing energy efficient appliances will also make a lasting impression on potential buyers.
COST RECOUPED – 86.1%

Midrange Bathroom Remodel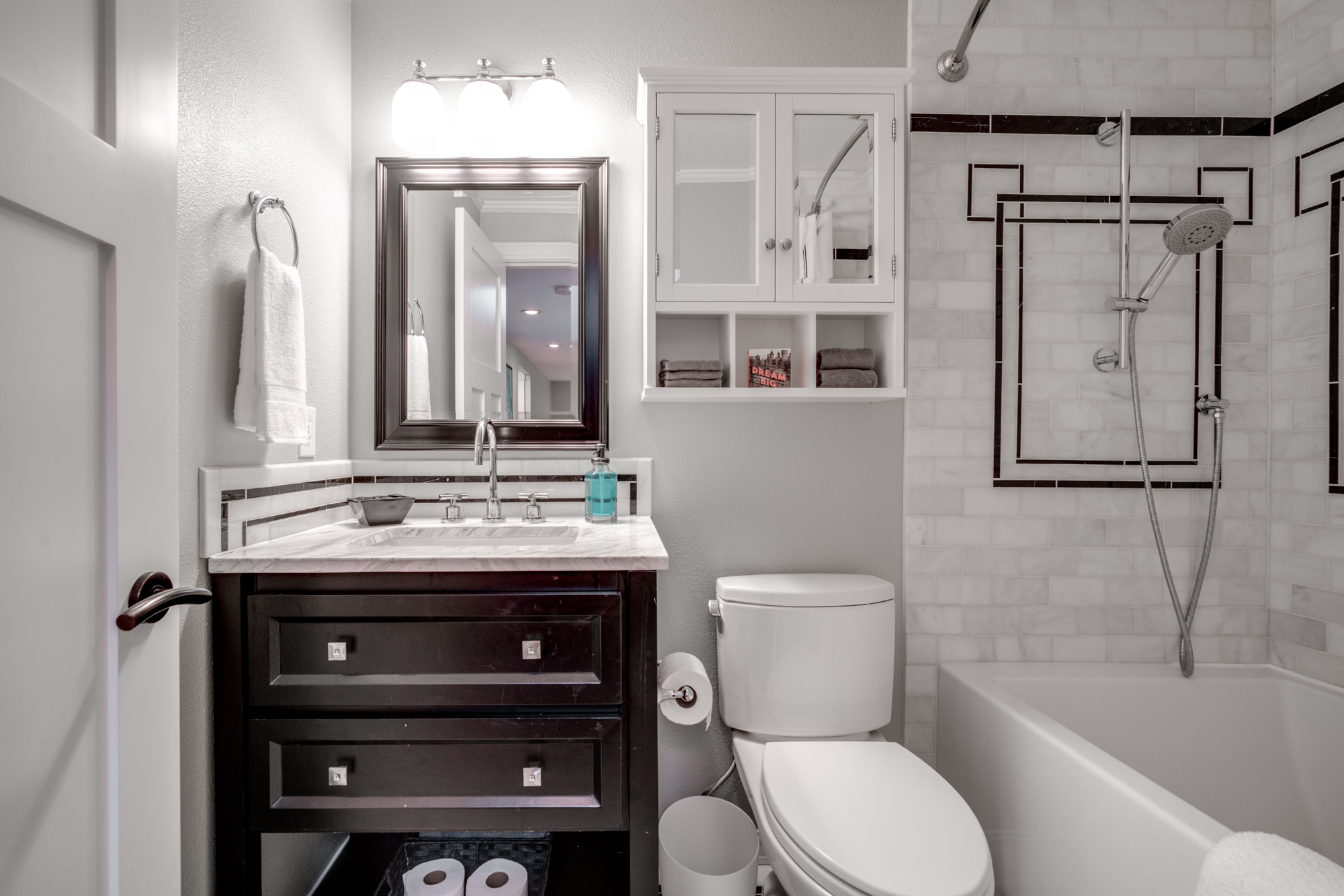 In most cases, freshening the appearance of a bathroom is more important than changing the layout or functionality. Simply replacing old flooring with tile or the new luxury vinyl tile (LVT), updating tile shower surrounds with a modern design and installing a solid-surface vanity is all it takes to make a bathroom look current and upscale. Changing out light fixtures, towel bars and adding a frame around the mirror are also quick ways to create a new look. It also makes a big difference if toilets and fiberglass showers are white, and the shower control is a single lever model.
COST RECOUPED – 80.1%

Whether you are selling your home right away or sticking around for a while, it's important to make updates that you will enjoy. Many home owners fall in love with their home again upon making a few easy updates that create a fresh look. We are always happy to offer a free consultation, if you would like more information about which projects will bring the greatest value to your home.
Simply call Carey at 503-516-7919 to set up an appointment.